I intend to march my booty over to the pool
and layout. Well that is the plan anyway!
Tonight D & I are going to the Springfield Cardinals, the minor league baseball team
in the STL Cards organization, that is based in Springfield!
Every Thursday is 'buck-a-brat-night' aka bratwursts are only a dolllla.
well I am not much a brat fan, but we all know mama loves a deal.
plus tickets are only nine buckaroos!
count us in!!

I am pretty excited!
So today i am linking with two fabulous link ups
'party don't start til i walk in'
this week I am sharing with you fourth of july party ideas!!
I know it is a bit of a way off...BUT it's always good to get started!!


the second link up i am doing is the
now you are probs thinking...UHHH bitch you have started this challenge
like 23515613 times and never finished.
& you'd be right! BUT hey i am get back up & trying again!!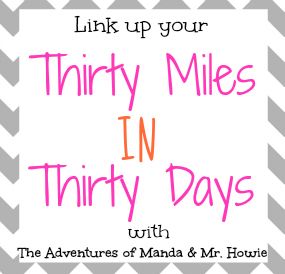 1st week- 4.14 miles
300 regular crunches
100 lower ab raises
MILES LEFT- 25.86
I have also been going through my
fitness
board
and I tried these workouts from there this week-
one
two
OOOH && I made a smoothie in my new blender yesterday!
ice, orange juice, a banana, strawberries & a handful of
spinach.---being healthy :)
*it tasted okay, not too bad, BUT it was the most disgusting brown color*
Happy Thursday :)