Oh hello there monday.
didn't miss ya. at all.
however next week I cannot wait to see you because I have you off!! Being a teacher
has it's perks. Happy Presidents day!
holla.
Anyways how was your weekend? Mine was pretty fab!
too quick, but that is the obvious.
Friday I hung out with my friend Jessica & we ended up over at one of my other friend's
house for a few adult bevvys. It was a good time had by all.
Saturday
there was
a lot of laying around
and watching bravo.
I am too old to play with young college kids. sad but true.
After i dragged my sorry tush off the couch I put away laundry and headed out to mall
to find a cutsie pootsie outfit to wear downtown. It was mardi gras pubcrawl
in good ole springfield and we were hitting the town!
Of course it was freeeezing and i bought a summer dress, but hey gotta look good.
After inhaling a little chinese food we got ready & hit the town!
It was too cold and drizzling but we danced & danced! My friends are really
Sunday there was even more laying down & cursing all the sangria I drank guzzled.
My friend Lindsey did come over & we watched Pitch Perfect, I had never seen it
let's just say i am OBSESSED. end of story.
I am ready for this week to start.. mostly because the bachelor is on tonight :)
another week of sexy pants sean & another week of crazy pants tierra.
have a great monday pretties!
PS UHHH I am almost to 100 followers. WHAT? and once I hit 100 I will be doing
my very first giveaway! I am pretty excited!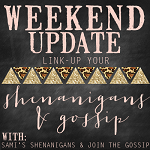 XO