It is always so nice to see ya!
This weekend should be fairly relaxing. I have pretty much
nothing planned. Caleb is hunting this weekend
as well as next so this lady is gonna relax
see some friends and hopefully
DIY my tail off. :)
Anywhoos for this friday morning I am
Linking up for Friday Fancies.
Let me tell ya that I LOVE this link up.
I am not a fashionista by any means especially
since my bank account does not allow it
BUT i love looking at clothes and how others put them together
so this is perfect link up for me!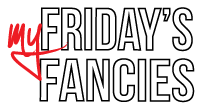 This week's theme is:
Campfire wear
(which is great because i LOVE campfires!)
This is what i put together!
How you would you dress for campfire??
also anyone else LOVING fingerless mitts?
Have a great weekend lovlies :)