Are you out of your turkey comas yet?
I barely am.
Yesterday was filled with food, thankfulness, and great memories.
i will share all my pictures and stories next time
but today I am linking up for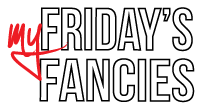 Now I love/hate this link up.
I mostly love it because I love fashion and clothes and shopping and everything
that comes with it, BUT i hate this link up because i get stressed out about finding cute outfits
and then when i look through others who posted i feel pretty inadequate.
but i am pressing on and hopefully one of these weeks i will have an outfit
that can compete with all those fashionistas out there!
This week's theme is
Black Friday!
Another one of my fave holidays. I am actually getting ready to head out with
my mom and sister to brave the crowds and shop. I am not and will never be
one of those people up at 2 am or well these days camped out three days before
for the doors to open on THANKSGIVING!!
its called black FRIDAY not thursday.
/end rant.
But i do like to go get some deals such as dollar movie at target and pretty much anything
else i can find. i don't have a set list or anything. It's really just a fun time
to spend with my mom and sister.
here is my little outfit based around
Of course I had to add a pop of color with the shoes
However you are spending your black friday, i hope it's a good one!