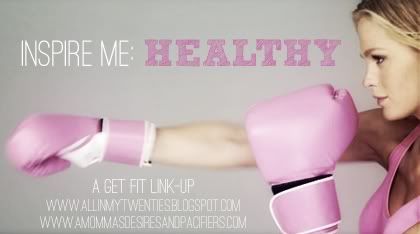 Alrighty well since the big move I haven't gotten many workouts in.
NO BUENO.
When I toured the apartment complex
the woman
(who no longer works here bc she got fired...)
said they
would be buying new gym equipment
.
well i went to the office and asked, because it had been over
a month since i did the tour and the new office woman
said
"well we might be getting a treadmill, not sure yet"
UH WTF.
I am pissed.
Having a gym and good
cardio equipment was one of the things that
tipped
the
scales to me signing a lease here.
needless to say i was pissed.
But I went down to the gym on Tuesday to
try and make the best of the equipment.
UGGGGH.
the 'elipticals' were pretty much made back in the 70s
and the digitial screen did not work. It made a LOUD
squeaky rackety sound plus one of the knobs on the bottom
to keep it level was missing to is rocked back and forth.
insert more pissed off.
well I made it about 15 minutes before i just
couldnt take it.
Now caleb does have a fitness facility in his apartment complex that
i can use but I am going to try and find at home
workouts to do without equipment. YES, I know I can go outside
and run, but I am not a runner
(yet)
and i feel like I would give up
especially since its getting cold out and I don't want to set myself up for
failure.
I need good cardio workouts though.
I do have
Jillian Michaels 30 day Shred
that really kicks my butt
so I plan on doing that but I am looking for other cardio/abs
circut training type workouts. I have pinned a few--
This will help me mix it up but also get my
cardio in.
Thoughts? Do they look good?
Any thoughts, suggestions, tips??
yeah yeah I know I am spoiled.
I had a fab
professional gym
in st. charles
with 40 treadmills/ellipticals and any weight machine i wanted to use.
I miss it.
Project: Get Skinny
is not going to happen without
getting good workouts in.
We shall see how this goes.
wish me luck.
I think i might try this
ab workout too.
Did you link up?