Who am i?
Posting twice in one weekend?? This never happens.
However, after the garage sale yesterday
(see post below on how much joy that was)
I am ready for a quiet sunday.
I may or may not be watching QVC-- in the kitchen with david
while writing this. Embarrased? Not at all.
I love QVC, well basically only the kitchen stuff.
Anywhoos, mooooving on.
I am linking up for Sunday Social which i very rarely do.
I really like the questions this week and so here
ya have it ladies--
1. What is something you have wanted to do but are afraid of?
Go on roller coasters/Six Flags. I live about 40 minutes from six flags
and i have been twice. WHAT? yes, only twice. Basically everyone i
who lives around here goes atleast 4 or 5 times a year. ATLEAST. However I
am so afraid of roller coasters thus i do not even attempt to go.
One day I will conquer my fears.
2. Where do you see yourself in 5 years?
In a stable classroom in a district that I love. Possibly married?
and happy

.
3. What are you looking forward to before the end of 2012?
MOVING IN to my apartment in TWO WEEEEEKS :)
4. What are your hopes for your blog?
Well of course for it to grow but also for me to find my niche.
I feel like I am still looking for that in this blog. I want to always have something
to write about that people, and I, find interesting.
I also want to share the going-ons in my life
and allow myself to share and more and more without feeling
like i could be judged.
5. Do you always see yourself living in your current town/city?
Currently, NO. I am ready to get out of St. Charles. In all honesty
I do not see myself living in Springfield(where i am moving in two weeks)
for the rest of my life either
but for now that is where I want to be.
6. What is your morning routine?
Well since I am not working for the next two ish weeks
I will post what my morning will be
when i start subbing again.
6:00- alarm goes off

(hit snooze)
6:20- After hitting snooze twice, finally get up
6:20-6:45/50- Get ready--
Dressed, brush teeth & other hygeine,
do my hurrr and makeup
6:50-7:10ish- Make breakfast
7:10-7:25- eat breakfast and watch TV or get on the net
7:30- Head out to wherever I am subbing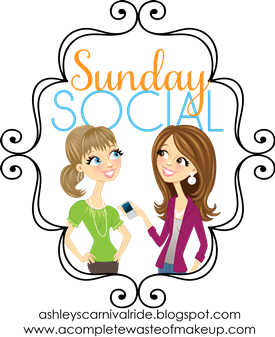 Are you linking up?
xo