Happy Sunday!!
Well I usually do not blog on Sundays but I always see Sunday Social
Link-Up and I figured I would partake this week since I have a little
time to myself this Sunday.
Are you linking up?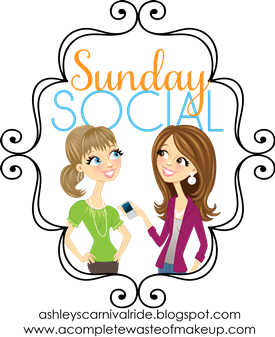 1. What is the first website you log into each day?
Facebook. Its on my favorites bar so I just automatically click on
it everytime i get online.
2. Give us some funny websites that you visit that we need to know about.
http://whatshouldwecallme.tumblr.com/
You will spend hours laughing...out loud.
3.

Pinterest

or Facebook? Why?
Oooh, this is hard. I am obsessed with Pinterest. I cannot get enough.
However, I am creepster and facebook allows me to do that in privacy.
Haha, I kid. It's easier to keep
up with my friends and family, especially since i moved back to STL.
4. Twitter or Instagram? Why?
Twitter, duh. Well I don't have Instagram bc my phone barely takes pictures
let alone connect to the internet.
5. Favorite YouTube video. Post it!
Harvard baseball team cover of 'call me maybe'
it literally never gets old.
Sexy boys from harvard...WHO PLAY BASEBALL??
yes please.
Watch it.
6. Biggest

online pet

peeve?
hmmm... a lot of things bug me.
Mirror pics of ANY KIND. People who instagram just themselves 4-5 a day
everyday. Duck faces. Pop-ups. Apps on facebook.

thats all i can think of now.
Happy Sunday :)